Household Biomass Gasifiers
Household Biomass Gasifiers – a project that promotes clean cooking and protection of the environment in Khammoune Province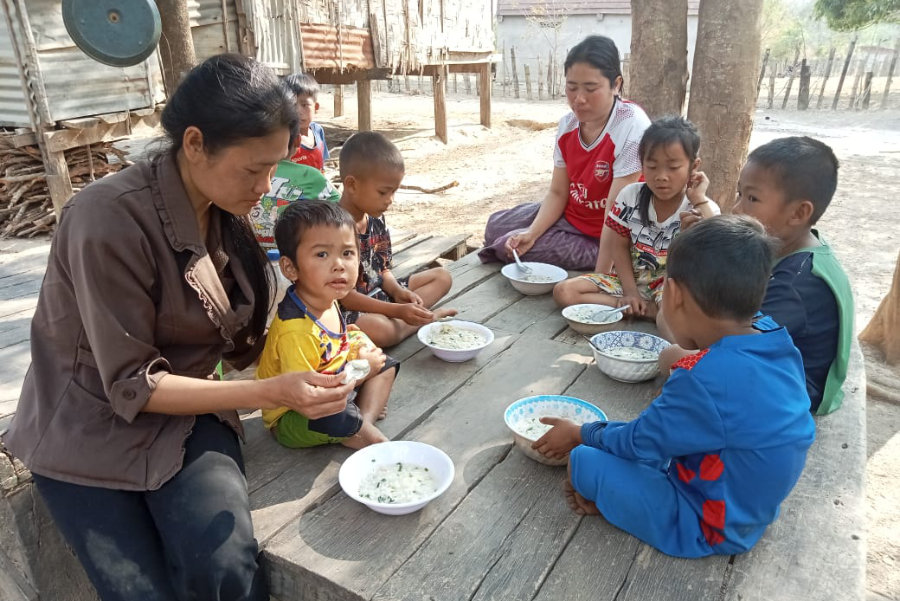 About the Humana People to People project supported by Canadian Funds for Local Initiatives (CFLI)
The project "Empowering Ethnic Minority Women and Girls through Clean Cookstoves and Sustainable Agriculture for Improved Health and Livelihoods in Khammouane Province, Laos" supports women and girls in reducing women's workload with many activities. They have received Household Biomass Gasifiers which are fueled by rice husk to cook the meals, so they don't need to walk far to collect firewood anymore. The project tackles the health and environmental issues stemming from the traditional way of cooking.
Another important activity is the child care system to lessen women's domestic responsibilities and boost their productivity and empowerment.
This is how the women implemented this activity:
The Project leader proposed to the women in the project to organize a common child care system to help increase the time for women with children to earn a living and help the family to increase productivity and generate income. - At the same time, this will also help the children to learn more, be engaged in new activities and train their language together with other children, before they are old enough to enter primary school.
The women liked the idea and decided to organize in groups of 10 women together. In 1 village there are 4 groups of 10 people; in total 40 families are included in the system. The women in the group rotate to take care of the children freeing up time for all the women on the days they do not take care of the group of children.
Here is an example of how some of the groups have organized: The activities of the child care group are every Monday - Friday from 8 am to 4 pm, all parents contribute food to the group to cook for the children at lunch time. 3 women take care of the children once a day.