The tree planting project in Khammoune
Hi, my name is Tim Thong Xayahom.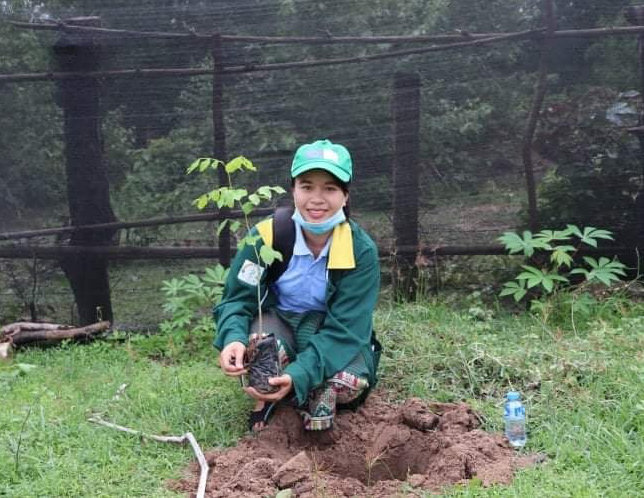 I am 31 years old and I am from Khammouane Province. I started working with HPP Laos in the middle of 2018. My work in the past was as an agriculture facilitator in the Farmers' Clubs project. I had responsibility for Farmers' Clubs in 34 villages in the two districts Xaybouathong and Bualapha.
Over the course of my work, I have seen this project enable farmers to create sustainability in their agricultural production. Our project worked shoulder to shoulder with the farmers, focusing on working as a group in the Farmer's Club. They learned, shared experiences with each other during meetings and trainings, and used sustainable work patterns for cultivating and raising animals. Our project was carried out until we achieved the goal, but I was most impressed to see these Farmer's Clubs continue to operate, even after our project was over. I was introduced to work in the project of planting trees in Ban Na Kham, KhunKham District in June this year. It is one of my favorite jobs, I love to plant trees, and I love to protect the environment. I'm very happy when I work with the farmers and I am pleased to be a part of HPP, being able to contribute to the development. We go for progressive development and involvement in all activities, so I can say that our project will help to change the degraded forest for the better. Green areas will cover more, and the farmers will be happy to work with our project.
Finally, thank you to World Wildlife Fund for funding the project, and thanks to HPP Laos for trusting me and for giving the opportunity to share my knowledge and gather experience in this community development.
Timthong