"I feel much more confident to vaccinate animals" - A Village Veterinary Worker after training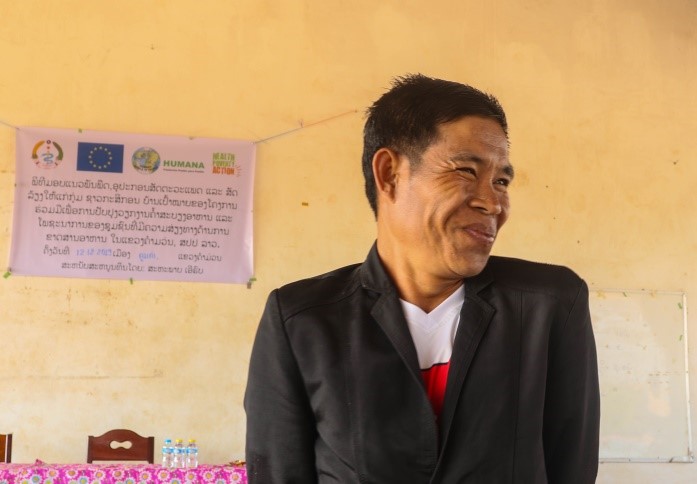 As part of the EU-funded Food and Nutrition Security project, Humana FPP conducted trainings for volunteer veterinary workers in every target village. The 102 Vet Workers also received equipment kits to better support their peers in animal care and livestock management. One participant now recounts:
"My name is Mr Khampheng Phatthana. I am 58 years old, work as a farmer and live in Ban Koub in Khounkham District. I love animals and like to take care of animals very much, so I became a Veterinary Volunteer in my village. My community selected me as a volunteer because they know how much I care about our animals' health.
In July 2019, I attended a 4-day training by Humana FPP. I learned about vaccinations and basic livestock management. Now I feel much more confident to vaccinate animals. I can now also see that many farmers in my village would like to learn more about how to take good care of their animals. They come to me and ask for advice on vaccinations and other things. I am also very happy that I received a veterinary kit from the project. I will use the kit to take care of all kinds of animals in our village, like cattle, chickens and ducks, goats and pigs."